Cleaning runs in our family. We have been providing professional cleaning services throughout the United Kingdom to commercial and residential units for the last 12 years to the complete satisfaction of our clients. Many of our clients are recurring, and we have built a relationship of trust and reliability with them. We provide end of tenancy cleaning services in St Albans, which include:
Expert floor cleaning and professional vacuuming
Cleaning and polishing furniture
Carpet Cleaning
Cleaning of heaters, windows, and doors
Detailed cleaning of all bathrooms
Thorough cleaning of kitchen
Cleaning flash panels and handrails
Removal of spider webs
Many more to ensure that everything is super clean.
Why and When You Need End of Tenancy Cleaning?
Professional end of tenancy cleaning in St Albans may be required in several situations:
Your tenants are leaving, and you must clean your property before new ones move in.
Your property has been vacant for long, but now you are expecting tenants.
You are evacuating the property and need to comply with your tenancy agreement which you signed when moving in, and you need your deposit back.
If you have any question feel feer to contact us.
You can have all the above reasons or other to avail of our services. We assure you that your property will be left crystal clear and dust free after our professional cleaners have done their job.
Avoid Disputes and Disagreements
An unclean property at the end of tenancy needs to be cleaned thoroughly. This will prevent any upcoming disputes with your landlord, and you will easily get your deposit back. You can try cleaning your property yourself, but that will be challenging. By availing of our reliable end of tenancy cleaning St Albans, you can ensure that you get the entire amount back and your landlord always remembers you in good words. You may even need to move back in the future. Moreover, your new landlord may demand references from you, including that of your previous landlord. You would not be able to get that from him if you left him unhappy. In some cases, the landlords add a clause in your agreement which states that the rented property should be cleaned at the end of the tenancy period by a professional cleaning company.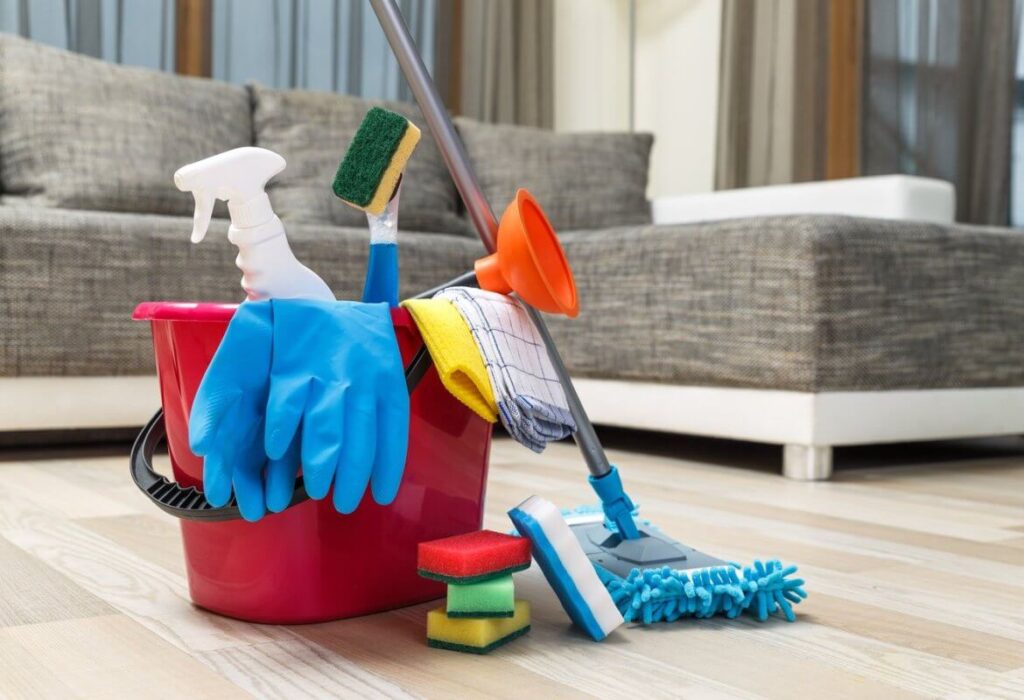 If you have any question feel feer to contact us.
Let Us Do the Cleaning While You Focus on Moving
Moving to a new house is an exhausting task. You need to pack all your things properly. You need to pack them according to their type. You also need to ensure that you do not leave anything important behind. You don't want to add to your stress by dealing with your landlord or cleaning the property yourself. We can take care of the cleaning while you dedicate yourself to moving. You do not have to worry about your budget because we offer the most affordable end of tenancy cleaning cost in St Albans. Our professional cleaners are equipped with the most modern cleaning tools and supplies to ensure that your landlord is completely satisfied with the cleaning and happily returns your money. Book our End of Tenancy Cleaning in St Albans today so you can focus on moving to your new home.
Carpet Cleaning at Its Best
Most cleaning companies do not include carpet cleaning in their end of tenancy services and provide it as an additional service. However, deep cleaning your carpets to make them look new and fresh is included in our end of tenancy cleaning services. Our experienced cleaners use the latest carpet cleaning machines that perform each required step. All steps will be performed flawlessly, from dry cleaning to applying a detergent, washing, and drying.
Checklists for Our End of Tenancy Cleaning Services
Crystal Clear Kitchens
Our professional cleaner will clean the exterior and interior of your kitchen cupboards and shelves. They will clean all surfaces, including worktops, floors, and tiles. All fixtures, doors, windows, etc., will be thoroughly cleaned. Kitchen accessories, such as light fixtures, fittings, sinks, bins, etc., will be dusted and cleaned.
Shining Bedrooms and Living Rooms
Cleaning of doors, door frames, wardrobes, skirting boards, cupboards, windows, carpets, flooring, and everything in your bedroom. Mattress cleaning services can also be provided at an additional charge. Everything in your living room, including fixtures, doors, windows, carpets, etc., will be thoroughly cleaned.
If you have any question feel feer to contact us.
Fresh Bathrooms
As a part of our End of Tenancy Cleaning St Albans services, our cleaners will ensure that your entire bathroom is clean and sanitized. This will include cleaning all the sanitary wares and cabinetry, and all the windows and bathroom accessories will also be cleaned.
Cleaning Appliances
All appliances, including the fridge, dishwasher, oven, microwave, etc., will be cleaned. People usually only have one of these appliances, so any additional one may cost you extra. Please also note that no internal cleaning of any appliance will be carried out.
Why Choose Us
12 Years of Experience
No Hidden Charges
Professional Cleaning at Its Best
Competitive Prices
Around-the-clock Availability