A luxurious carpet adds elegance, warmth, and comfort to your living space. But it can also bring allergens, grime and dirt if not maintained properly. These contaminants can settle in the carpet's fibres, necessitating a professional cleaning.
Arle Cleaning Service is a reliable cleaning company offering professional carpet cleaning services in North London at a reasonable cost. Giving a fresh, warm, and cleaner look to your property, our cleaning also increases your carpets' durability.
Why Should You Hire a Professional Carpet




Cleaning Company?
Extend Your Carpet's Life: To increase the lifespan of your carpet by several years, consider our professional carpet treatment. Our experts will carefully clean the carpet without using harsh chemicals, maintaining its quality and longevity.
Advanced Equipment: Over time, carpets can become matted and rough, which are unlikely to be cleaned with household products. Our professional carpet cleaners come equipped with high-strength cleaning equipment to do the job more efficiently.
Unpleasant Odour: Since carpets bear regular foot traffic, dirt, dust, and spills cause them to become smelly. This problem requires a professional's help who uses high-quality cleaning solutions to eliminate the odour completely.
Maintain a Healthy Environment: Carpets trap allergens and dust, which our cleaning specialists remove by carpet steam cleaning, creating a healthy living environment.
If you have any question feel feer to contact us.
Eliminate Tough Stains: Our professionals can help you remove stubborn stains and marks with deep carpet cleaning. Using specialised tools, we give your carpet a new life.
Save Time: Hiring our carpet cleaning company can help you do the complete carpet cleaning job quickly and efficiently, saving you time.
Our Carpet Cleaning Process
First, call our team to book a house visit. Our carpet cleaners in North London will reach your location at the decided time.
Our experts will begin pre-inspecting your carpet to identify any persistent stains and marks and measure the area that requires cleaning.
This step involves pre-vacuuming to remove all the dry soil. Also, our team will remove the furniture from the cleaning area to avoid damage.
Then, an anti-bacterial spray will be sprinkled on the carpet to treat bacteria.
Here comes the main step, which involves extracting all the dirt, dust and contaminants by steaming and applying carpet-friendly cleaning solutions.
Then, carpet protection will be applied to minimise dirt accumulation.
After the cleaning has been completed, the carpet will be dried using high-frequency air movers.
Lastly, our experts will carry out a post-cleaning inspection to make sure all the areas are cleaned perfectly.
Let Us Restore Your Filthy Carpets
Whether you need carpet cleaning for a commercial or a residential setting, contact Arle Cleaning Service and receive a fresh and new-looking carpet.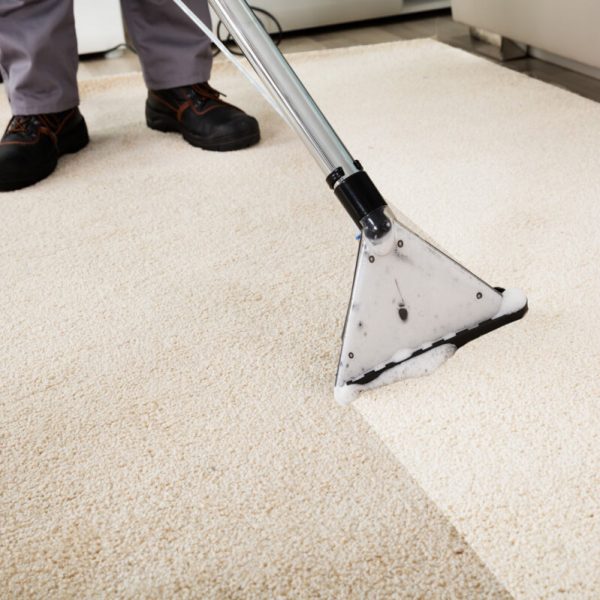 If you have any question feel feer to contact us.
If you have carpets at your workplace, they should receive expert commercial carpet cleaning every two months as they withstand high foot traffic. In contrast, domestic carpets don't need more frequent cleaning; once a year will be suitable.   
Yes, our experts can deal with all types of carpets, including woollen, natural carpets, synthetic, etc.
To keep your carpet in good condition, you must do good carpet care, which involves regular vacuuming, cleaning spills immediately, washing regularly, avoiding harsh chemicals, etc.