Our professional and expert mattress cleaning services aim to provide a clean and hygienic sleep surface to all customers. With our advanced cleaning techniques and an expert team, we offer a comprehensive range of services to deep clean, sanitise, and revitalise your mattress.
Whether you are looking to remove stains, eliminate allergens, or simply refresh your sleep environment, our team is here to deliver exceptional results, ensuring you can enjoy a healthier and more restful sleep. Experience the transformative power of our mattress washing service and wake up to a cleaner, healthier, and more comfortable sleep every day.
Unconceivable Benefits of Mattress Cleaning
Hygienic sleeping environment for better sleep quality and reduced allergies.
Elimination of dust mites and allergens for improved respiratory health.
Preservation of mattress condition and longevity through regular cleaning.
Removal of bacteria, viruses, and harmful microorganisms for a healthier sleep space.
Alleviation of allergy symptoms like sneezing and congestion.
Identification and eradication of bed bugs to protect your sleep environment.
Fresh and clean-smelling mattress for an enhanced sleep experience.
If you have any question feel feer to contact us.
Experience Our Comprehensive Mattress Cleaning Solutions
Deep Mattress Cleaning:
Our professional mattress cleaning services involve deep cleaning to ensure your mattress is thoroughly refreshed. We meticulously clean every part of the mattress, including the top, sides, and bottom, utilising a combination of vacuuming, steam cleaning, and dry cleaning methods. This comprehensive approach effectively removes dirt, dust, allergens, and stains, leaving your mattress clean and revitalised.
Mattress Stain Removing:
Our experienced mattress cleaners are equipped with specialised techniques and products to tackle various types of stains. Whether it's spills, bodily fluids, urine, pet accidents, or food and beverage stains, we have the expertise to treat and remove them effectively.
Dust Mite and Allergen Treatment:
Dust mites can be a common allergen found in mattresses, which is why we offer dedicated treatments to reduce them. Through methods like hot water extraction (steam cleaning) or the application of anti-allergen solutions, we can help create a healthier sleep environment by minimising these allergens.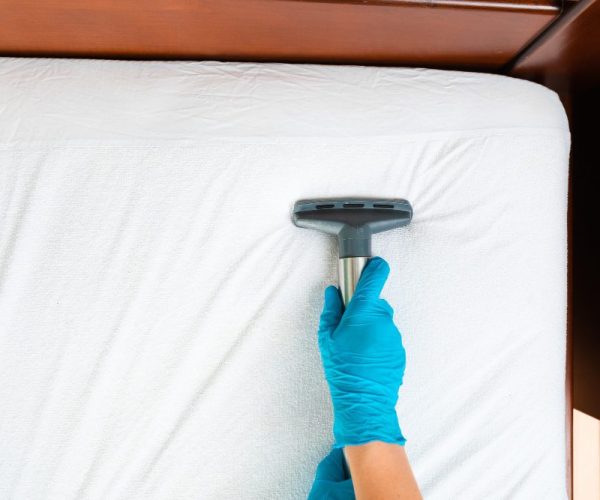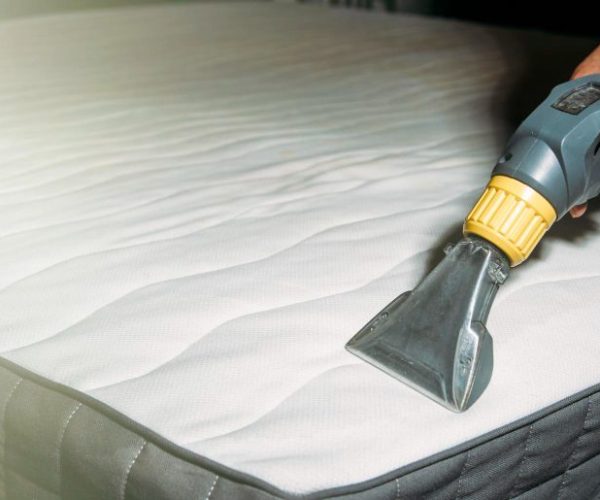 Mattress Sanitisation:
We understand the importance of mattress sanitisation, particularly for those concerned about bacteria, viruses, or mould. Our professional cleaners utilise disinfectants, antimicrobial treatments, and UV-C light to thoroughly sanitise your mattress. By eliminating harmful microorganisms, we help create a cleaner and healthier sleep surface.
Dry Mattress Cleaning:
In addition to our comprehensive cleaning methods, we also offer dry cleaning services. Dry cleaning helps maintain the hygiene of your mattress while preventing moisture-related issues like mould or mildew growth. Our dry-cleaning techniques effectively remove dirt, dust, and allergens, ensuring your mattress remains clean, fresh, and conducive to a restful night's sleep.
Mattress Steam Cleaning:
Our skilled mattress cleaners use state-of-the-art hot water extraction machines to apply pressurised steam to your mattress. This process efficiently eliminates bacteria, allergens and dust mites to ensure a deep and thorough clean. The steam, along with the dissolved dirt and grime, is then extracted, leaving your mattress refreshed and sanitised for a healthier sleep environment.
If you have any question feel feer to contact us.
Make It Affordable with Us
The cost of mattress cleaning can vary with:
Size of the mattress
Condition of the mattress
Type and severity of stains or odours
Additional services required
Any special requirements requested by the customer.
Based on these factors, the average mattress cleaning cost can range between £50 and £120.
Arle Cleaning Service – Leading Mattress Cleaning Company in the UK
Contact us today to hire our mattress cleaning services and experience the difference with a cleaner, healthier, and more comfortable sleep environment. Sleep better and wake up refreshed with our exceptional mattress cleaning service.