Commercial cleaning involves numerous cleaning services given to warehouses, offices, movie theatres, hotels, cinemas, malls and other entertainment centres. When you hire a professional commercial cleaning service, trained cleaners take care of all the cleaning required in an establishment.
These services are commonly divided into two groups: regular and deep cleaning.
Regular cleaning includes simpler tasks such as:
Sweeping and Mopping
Garbage Removal
Vacuuming
Toilet Cleaning
Other Day-to-day Tasks
Deep cleaning includes rather complex tasks such as:
Dusting High Ceilings
Deep Cleaning Carpets
Wiping Walls
Places Hard to Reach
Other Areas That Are Not Cleaned Daily
Contact us and  get some exciting and breathtaking cleaning services that restore your home.
Reasons Why You Should Hire a Commercial Cleaning Service
Saves Your Time:
Sooner or later, your building needs cleaning. Either you do it yourself, can add it to your employees' task list or hire a commercial company to clean the building for you. If you run a business or a company, there are days when you don't even have time to breathe as there is too much on your plate. By hiring a commercial cleaning service, you can do your tasks without worrying about anything else and stay focused on more important matters that require your attention.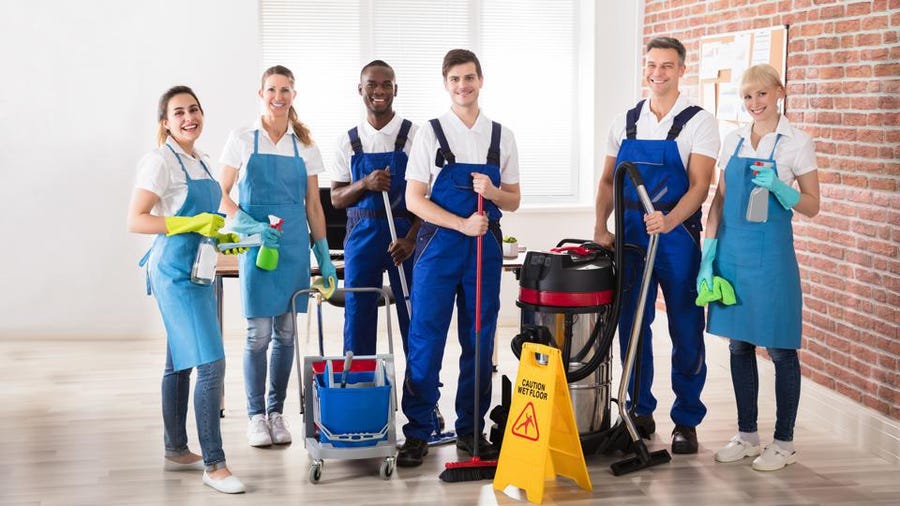 Cost- effective
Many people would disagree, but hiring and spending money on a cleaning company can actually save you a lot of money. Imagine if doing it yourself, you would have to pay plenty of money to purchase all the cleaning tools, equipment and supplies. Other than that, if you don't buy a power washer or carpet cleaner, you would still need them and rent them eventually. These costs can add up to a large sum of money, but hiring a professional cleaning company will bring all the essential equipment with them, saving you money in the long run.
Keep Your Customers and Employees Safe:
Germs and bacteria quickly grow in places you cannot even imagine without regular cleaning. In a workplace, you don't want to put your customers or employees at risk of catching flu, cold or other viruses. All areas like bathrooms, training or break rooms must be disinfected regularly. On top of that, if someone spills water and it does not get cleaned immediately, a slipping hazard can happen, putting the employees and customers at risk of serious injury.
Contact us and  get some exciting and breathtaking cleaning services that restore your home.
Good Impressions on Customers and Clients:
Among other things, cleanliness must be a priority as well. A customer, when walks into your office, restaurant or shop, he/she must see a pristine environment. Additionally, a first impression means everything, and you don't want your customers to get turned off just because they feel the environment is dirty or old. Such appearances do not create a good or positive impression on customers; as a result, they would want to shop from another place.
Prevention of Mould:
An employee's health, now more than ever, is an issue of concern and many businesses take an interest in a more environmentally-friendly operation. Mould is a serious problem, and if mould spores figure out a way into your air conditioning system, they could spread all around the office. If exposed to mould, you may experience chronic flu until it is removed from the premises. And to remove it thoroughly, professional cleaners can clean every nook and cranny using strong solutions or chemicals
A Professional will give you the best results:
When it comes to cleaning, anyone can do it but not proficiently like a professional cleaner. Dust and dirt get worse with time, and neglecting unapproachable spots can make your office space look dull. Therefore, it is best to hire and get it cleaned by a professional cleaner before things get out of hand. Professional cleaners know all the secrets of doing the job efficiently and giving you stunning results.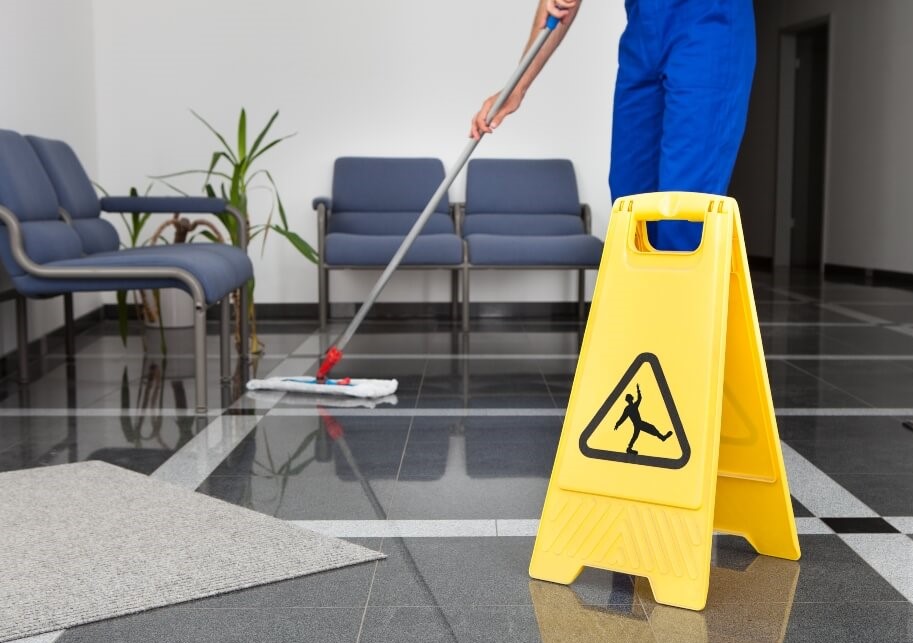 Flexible cleaning services:
When hiring a commercial cleaning service, there are no rules. You can hire commercial cleaners to do the cleaning as often as you like. Whether you want your building or office deep cleaned once a month or weekly, you can choose according to your unique needs.